Saturday, December 5th, 2009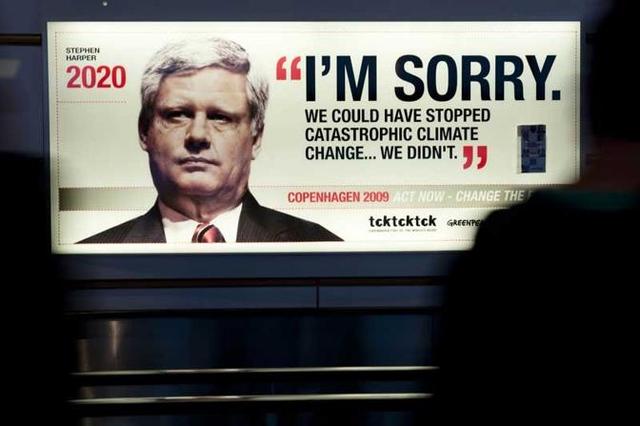 Its embarrassing enough to have a radical right wing, religious nut for a leader but Harpers continued ignorance over climate change should be criminal. He is covering for his oil sand cronies in Alberta and is using Canadas good image internationally to sabotage efforts to lower pollution levels and make business accountable.
Part of a series of ads being posted in Copenhagen include Stephen Harper, in the future, apologising for screwing things up so badly, several other world leaders are also used in similar ads.
The sooner Harper is gone the better it will be, not just for Canada, but the world.